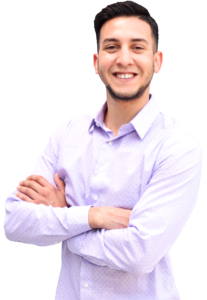 My name is Mike Nucci and I'm the owner of PPC Account Manager. PPC is a real passion of mine. Over my years of managing paid search from both the agency side and internally on the client side, my excitement comes from being able to help people grow their business via digital marketing. Even more important is my track record of excellent results creating and managing profitable pay per click campaigns.
I am proud to be a Google Ads Partner and a Bing Ads Partner, managing over 2.4 million dollars in ad spend this last year. Lead generation is my specialty!
Values that I aim to deliver to each of my clients are strong communication, accessibility and transparency.
Reporting and tracking are essential to any account proving success. At any point during our management of your campaigns, I want you to know how many conversions or leads you are getting for your advertising spend. If it's successful marketing it helps both of us, and that should always be clear to both parties. No matter the case, if marketing is successful or not, I will always be upfront with you and make recommendations with your best interest in mind. There are no long-term contracts here, just long term relationships that are based on results. I'll create reports for you to monitor our success along the way, and will work with you for any type of KPI reporting you would like to see ongoing.
Please feel free to reach out to discuss your business goals or any other questions you may have.
We take our clients goals head on from the very beginning by establishing measurable tracking, so that we both know the effectiveness of the campaigns. Most importantly, we are always transparent no matter the result. We believe in proactive communication. That is why we don't have long-term contracts, we are confident in our abilities and will continue to prove our results to build long-term relationships with our clients.
Million Dollars Managed In Ad Spend In The Last Year
we'll help your business grow & track your return on investment