The PPC Agency That Makes You Money
More conversions. Less cost.
Get an agency that can do both.

We build successful accounts from scratch and keep you in the loop every step of the way from keyword research to ad copy writing. We are proud to be hands on with our partners and proactively communicate as much as you like to make sure we continue to grow your business.

You should be excited about your pay per click campaigns. We report all your key performance indicators, analyze all your data and give you our recommendations in one place. If you are not an familiar with what you are looking at, we are happy to go over it line by line with you. Custom reporting and communication available.

Call Tracking to Keywords
Accurate call tracking that integrates with Google Ads and Analytics. We'll know which call came from what keyword and campaign. In our opinion it is the biggest tool to expanding lead generation businesses. It increases conversions and optimizations data immensely.

Landing page design, functionality and ad copy can drastically change conversion rates. We'll utilize Google Optimize and other tools to test changes and determine the best performing version of your landing page.

Setup and management of social media paid ads on platforms such as Facebook, Instagram and LinkedIn. Social media offers unique audience targeting based on demographics, interests and job titles.


Looking to outsource your paid search marketing? We'll take care of the PPC management and you can take the glory. We'll keep you up to date on the account, and we are also available to assist with your client communication.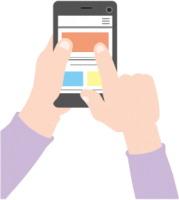 Drive Quality Traffic
Highly targeted keywords. We only keep what drives business and cut what doesn't. Negative keywords are just as important! Match type mastery is controlling what searches you do and don't appear for. Keywords are your foundation.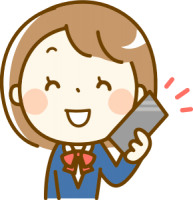 Get More Phone Calls
People are more likely to call for service based businesses. Who better to guide a searching customer than yourself? We have the capability to track and record phone calls for call scoring and quality control. Perfect for training your team.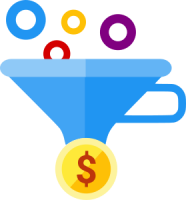 Increase Conversions
Increasing conversion rates can be simple. We'll control the quality of the customers with the keywords, give them clear directions with the ad copy, and test different landing pages to find the best performing funnel to drive conversions.
What Our Clients Are Saying
"I had the pleasure to work with Mike while he managed my company's global PPC ads on Google AdWords. He provided full service when it came to strategizing, creating, implementing and evaluating programs. Not only did he managed to do it all in a timely matter, he helped me prove that PPC has always been a great investment for our marketing dollars."​
"Mike managed our PPC campaign and was also in charge of setting it up. From the very beginning, we received great phone call leads that we were able to track by the keyword each call came from. We could then go back and score leads that turned into prospects and sales. He made the management part very easy because his communication skills were top notch."​
we'll help your business grow & track your return on investment